Ground Transport for Canada, U.S. & Central America

North America:
Canada, U.S. & Central America Ground Transport
---

Transtar offers a full complement of services throughout North America, all of which provides door-door freight visibility including:
Superior direct service throughout Canada, United States, and Mexico.
Commitment to on time delivery and claims-free service.
Warehousing and Distribution for domestic shippers.
Dedicated Fleet Services.
Truckload Brokerage.
Canada-Wide:
Ground Transportation from sea to sea to sea...
---
Transtar specializes in transportation services that are tailored to our customers' needs based on market conditions and delivery requirements.

Our goal is to develop the most cost-effective solution combined with unparalleled customer service.

We get it there without the headaches, and find ways to save you money in the process.


Regional:
Reliable Ground Transportation in Quebec & Ontario
---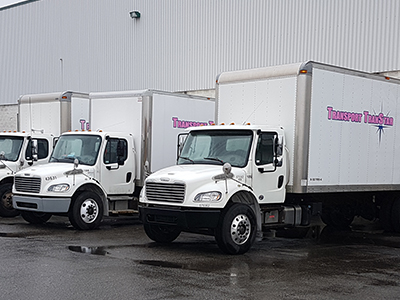 Transtar is designed to support TL, LTL, and spot loads; everything you may possibly need for your shipping business.

Our systems are user-friendly, yet powerful enough to manage all your dispatching requirements.

Use us as your dedicated full-service traffic department coordinating your shipping needs.